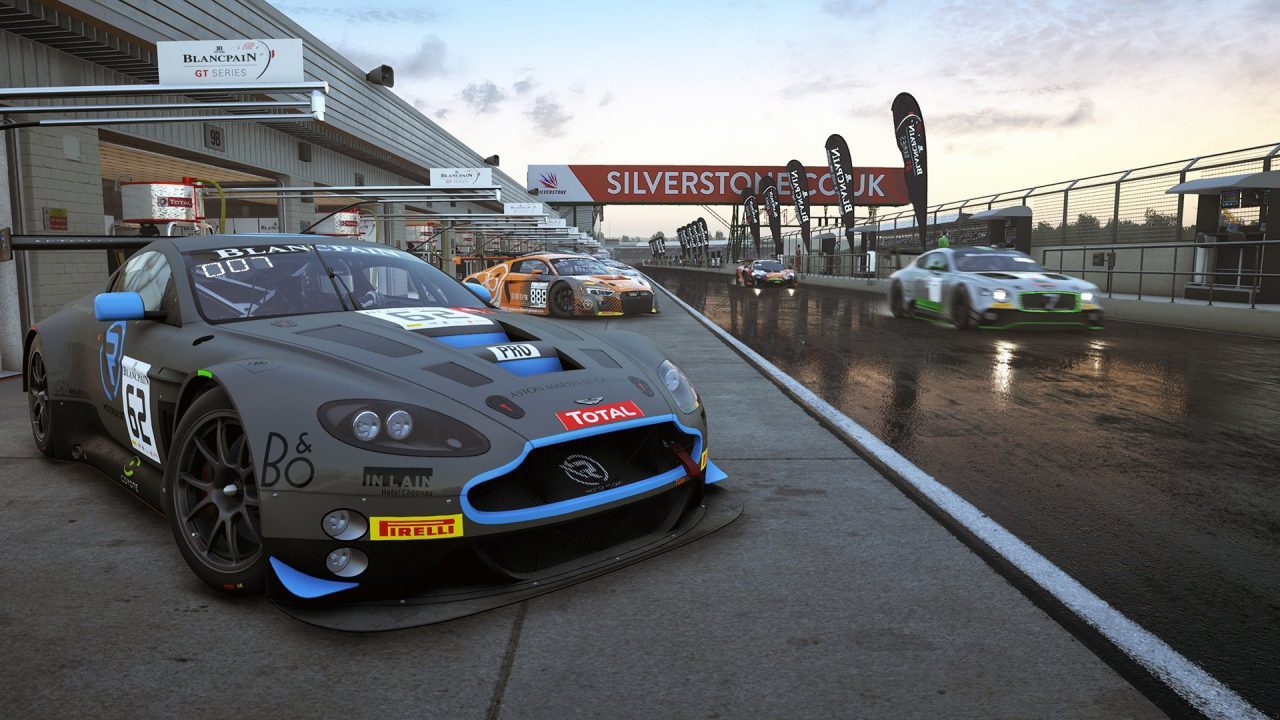 2020 ACC GT3 2 HOUR DRIVER SWAP RACE
LOCATION
: SILVERSTONE (4 PM START- MIDNIGHT FINSH)
DATE
: 21/05/20
SCHEDULE
: A 2 HOUR RACE WITH MANDATORY DRIVER SWAPS (2 drivers with @2 x 30mins stints each )
7:30 pm NZ time Official Practice 60mins [server will be restarted at this time]
8:30 pm drivers brief :
Driver 1
MUST be in the driving position before this
8:35 pm Qualify 15 mins
8:52 pm 3 min wait time
8:55 pm Race for 120 mins : CPS X 3 with a driverswap MAX driver stint 35 mins
Please come and join us for this one guys we have learnt a lot from the short format driver swap races so far but THIS is what we have been working our way up to. A EPIC 2 hour race with multiple driver stints shared over 2 team mates or even 3 drivers if there is a spare driver with out a team mate. So don't rule this out we can find the right fit for you. Post up if you need a team or some assistance.
Server Name: ASRNZ DRIVERSWAP - search ASRNZ in lower case.
Password: ASRNZDS
RACE FORMAT
:
TC Allowed - FACTORY
ABS Allowed - FACTORY
Stability Allowed - NO
AutoClutch Allowed - YES
Tire Blankets Allowed -YES
Damage Multiplier - Simulated
Weather - Dynamic
Race Time - 4 PM START- MIDNIGHT FINSH
Race Track Start Grip level - Simulated
Fuel Rate - 100%
Tire Wear Rate - 100%
Tire Selection- DRY/WET
Race Weekend - 2 Day Format (sat and sun)
Tire limit -
10
sets for race night from 7:30pm on
Qualifying Format - 15 minutes
Race Starts -Rolling (timer will countdown at 30 seconds click drive at 0 click in gear and go.
Race Format - 120 minutes MANDATORY PITSTOP - DRIVERSWAPS x3-
MAX STINT 35
mins
Start Type - Rolling
Jump Start - Drive Thru
NO RESTARTS - Once the lights have gone out its Real !!
Contact crashes - READDRESS POLICY (No bump and run!)
Causing Crashes at the start of a race will be held accountable
Race Flags - BLUE/YELLOW/BLACK
Full Details in drivers brief
All simulator rules apply in every session, do not speed in pits, never select 2nd gear in pit lane it will disengage the pit limiter. always be in first gear and at 50km before the pit entry limit line.
Practise server can have both drivers in at the same time for setup work together.
Server Name: ASRNZ Championship practice - search ASRNZ in lower case.
Password: ASRNZGT32020